True beauty comes from within, we all possess it.. it shines through and captivates hearts when we smile and feel our best.On your happiest of days, it's my job to enhance all of your natural beauty and features with a flawless makeup application. My goal with every bride is to listen to her wants, needs and concerns and capture the exact look she's envisaged for herself. It could be Hollywood screen siren, smokey eye and pouty lip or simply a more refined version of self. Anything is achievable.
Living on Martha's Vineyard for 19 years has been very rewarding on many levels. Choosing a career path in the world of beauty even more so. In the 13 years I've been doing makeup many brides have sat in my chair. It's still as exciting and fulfilling now as it was in the beginning. I'm looking forward to many more years and hopefully sharing a beginning with you on your wedding day!"
CONSULTATIONS & Makeup trials
In meeting for the first time, I like to review what's important to you for your event; what makeup look(s) are you hoping for? I also like to evaluate your skincare and skin type, review products you currently use and any allergies you might have etc. Details are important to me and knowing as much about you as possible will create the most successful makeup look. I also offer and suggest that clients schedule one or more trial makeup sessions at least 1 month in advance of their wedding or special event. This allows a customized look to be developed for each client's unique style. This is the perfect opportunity to begin to coordinate your look to all the other elements of your special day such as dress color, flowers, your bridal party and even the venue. Also, now is the time to experiment with makeup styles you may like to try.
weddings
On your wedding day, shine your brightest. Whether it is a natural, low-maineance look or a custom blended foundation with full highlighting/contouring, I'll make sure we have the time and the most relaxed atmosphere for you and your bridal party.

special events & Holidays
Martha's Vineyard is bustling year round with fundraisers and holiday events, "Taste of the Vineyard" being one of the biggest of the year. Gather your friends and get made up for a fun night out.

family portraits, Beauty & head shots
Helping you or each member of the family look and feel their best makes those smiles just a bit brighter in a photo. I work with the needs of each family to create a shot that feels right for them. Annual family portraits are taken all over the island in all seasons, so a variety of looks can be achieved based on your location or theme. I'm available prior to the shoot and/or on site for the duration of the shoot.
Skin care & Facial preparation
Skincare not only makes you look better, it makes you feel better. There are many pollutants that get into our skin, and that's why a specially tailored regime is so essential to healthier, younger looking skin.
All skincare programs and treatments include a thorough skin assessment and evaluation in order for me to provide valuable advice for any concerns. As a licensed Esthetician, I will create a program that will counteract environmental or hormonal issues, including dry, normal or oily skin, pigmentation, fine lines and wrinkles. I customize each regime to your needs, recommending products to address your individual skin type and conditions.

On-Site Manicure & Pedicure Services
An all-natural manicure and pedicure are services I'm happy to offer. I try to create a relaxing, spa-like environment with attention to detail and emphasis on a holistic approach to nail and skin care. On site for your convenience. (2 person minimum)

destination weddings & events
Let me come to you! I'll perform any look or service for you in the comfort of your own home or hotel. There is no charge for on-island visits, prices outside of Martha's Vineyard are commensurate with mileage and transortation costs. Please inquire for details.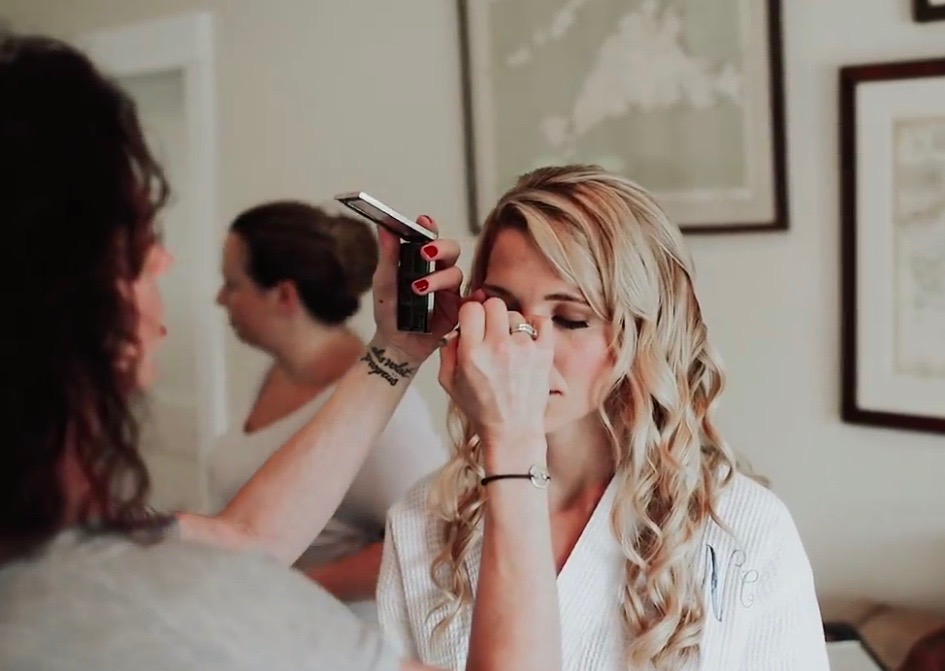 Please use the contact form below to get in touch regarding services and to check my availability. Please include any questions you may have. I'm looking forward to connecting!